I took TOEIC full-time course for 1 week and TOEFL full-time course for 3 weeks to prepare for a college admission test. The teachers were very considerate and advised us logically how to achieve our goals for short term. Especially the writing techniques I learned at Higher Score® were very helpful. I achieved 825 for TOEIC and passed the admission test. Not only English skills, but also I gained confidence in my English. I strongly recommend Higher Score® if you want to achieve your goal.

Ai, Japan
Higher Score® Exam Classes in Toronto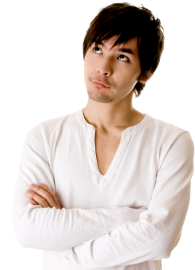 We believe that
Higher Score® at EC is the number one place to study
in Toronto. Our IELTS, TOEFL and TOEIC courses are recognized by students and education professionals as being excellently designed and very effective.
We offer part-time, full-time and intensive exam courses as well as exam courses combined with general English study. All our courses are taught by well-trained, expert instructors.
We promise to give a 100% effort to help you achieve the score you need in IELTS, TOEFL or TOEIC.