Student Comments and Success Stories
Since 2004 we have helped thousands of students across Canada achieve success in
TOEFL
,
TOEIC
and
IELTS
. Why not take a free one-day class and see for yourself?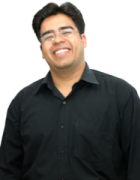 Hardik, India – studied Higher Score® TOEFL

I have joined Higher Score® part time classes of 3 weeks duration. As a result I was able to raised 12 points in TOEFL iBT and ended up with decent 95 in TOEFL iBT. If I would not have joined Higher Score®, I could neither solve my mistakes nor learn better English. The Higher Score® is my first preference among 3 other classes that I have attended. The teachers of the Higher Score® will surely help those students who need Higher Score® in range of 95 to 105 or above. The most important characteristic of the Higher Score® is teacher's ability to work effectively with students and to provide valuable tips that will definitely help students during real test.


Magda, Poland – studied Higher Score® IELTS

A few days ago I received my results from IELTS: listening, 6.5; reading, 7.0; writing, 8.0; speaking, 7.5! This was my first English test and I passed it, but I wouldn't have got it without guys from Higher Score®. You really know what you are doing. One more exam and I will be the best pharmacist in Canada! Thank you for everything.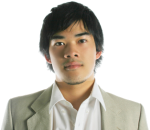 Toshihiro, Japan – studied Higher Score® TOEIC

I took TOEIC course at Higher Score®. My score improved to 905. My score one year before was only 500. I learned many things that I couldn't at another school. Teacher is so smart. He taught not only for TOEIC but for general English, for how to study English. I think it helps all my life from now.
Click to see more student success stories...
Note that in order to preserve the privacy and anonymity of our former students, the photographs that
are used on this page and throughout this site are of models chosen to represent our former students.